I recently created a new series of 9 mini 4 x 4 inch paintings.  I love to see the process of creation.  To be able to share the creation of this series with you, I took photos after each layer, except towards the end, when I was so wrapped up in the making that I totally forgot.  After each layer I mixed the paintings up and rotated them, so they aren't in the same place as the prior photo.  See if you can find each one from photo to photo.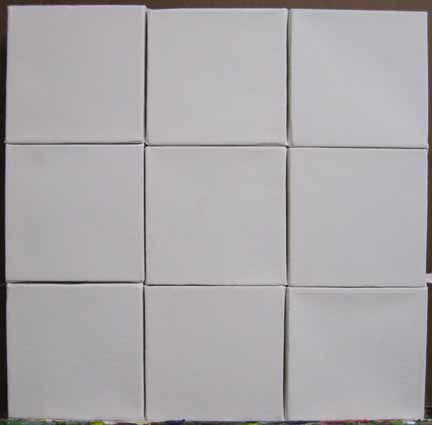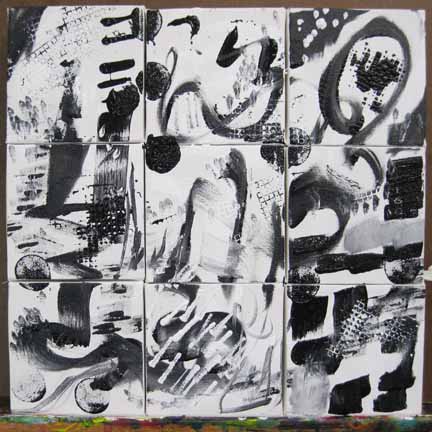 Starting with black– something I've never tried before!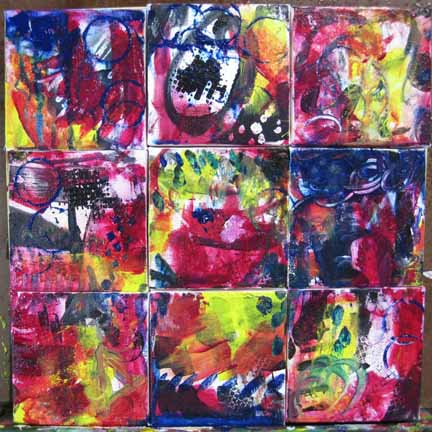 Adding some primary colors…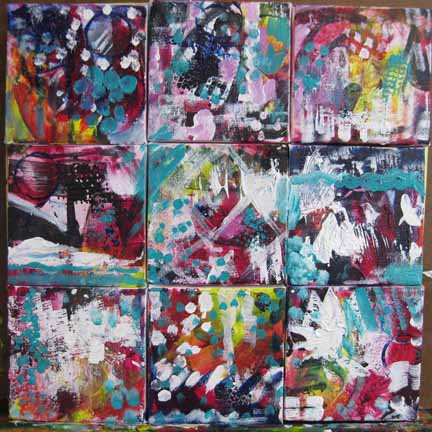 Layer 3 included white and more colors.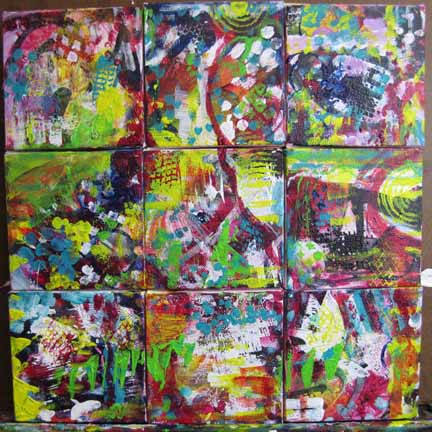 Layer 4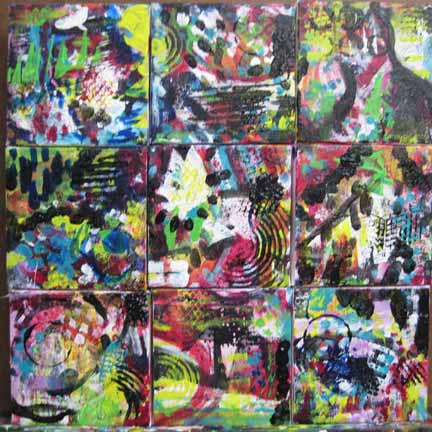 Layer 5 I added more black and line elements.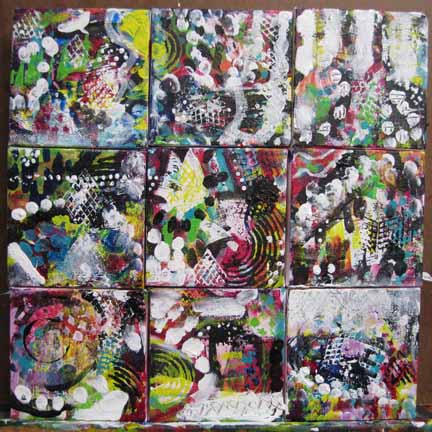 Layer 6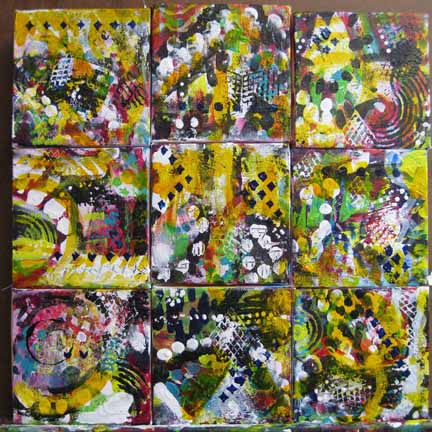 Layer 7 wasn't really as orange as it looks in this photo.
At this point I forgot to take any more photos, until the end, and as you can tell from the photos, the paintings change quite a bit between the layers.  The final paintings look very different from this photo.  I have one more group photo of them when they are done, but that one will be revealed later.  The series will be on display at the Art Splash show at the Art Works building in Edmonds this weekend.