Blog
Plein Air Painting
The last two weekends have been absolutely perfect sunny weather here in Edmonds, Washington.  Last weekend I was able to go outside for some plein air painting both days.  Last Saturday I went with a friend to Brackett's Landing.  I did 2 mini watercolor paintings from there.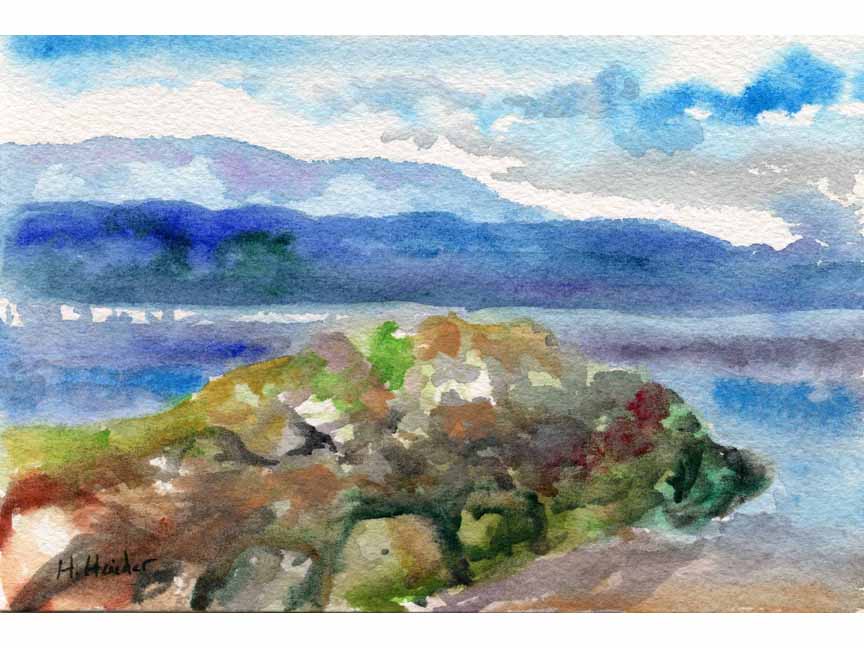 This was the first painting at Brackett's Landing, looking to the south.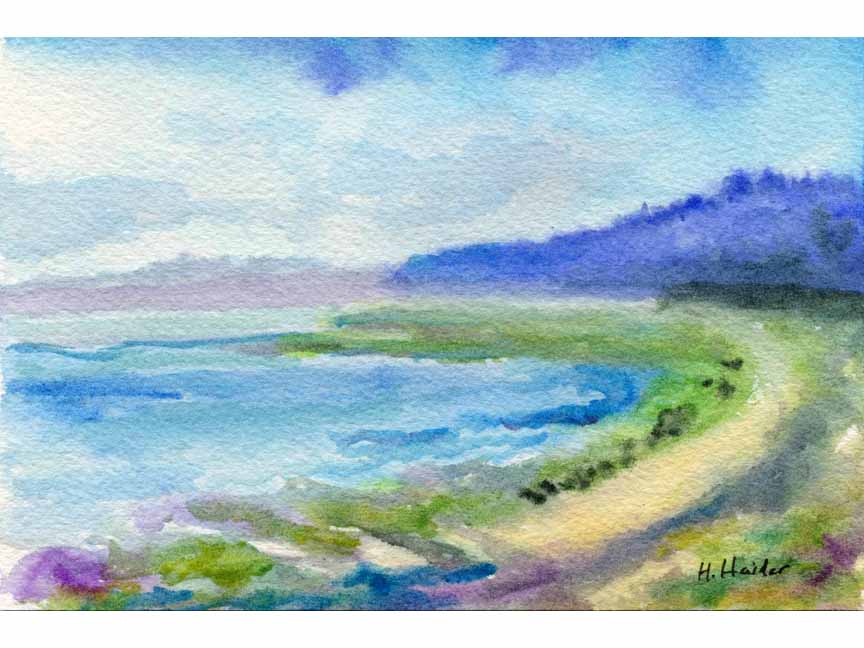 This was the 2nd painting, looking to the north.  Although it wasn't planned, when these 2 paintings are put together side by side, you get a panoramic view.
Last Sunday I met with the Seattle Urban Sketchers group in Edmonds.  That was an amazing experience!  People walking by were amazed at all the artists and several people asked what was going on.  There were at least 30, probably closer to 50 people all over sketching and painting.
My first attempt was to paint the very popular Edmonds Fountain.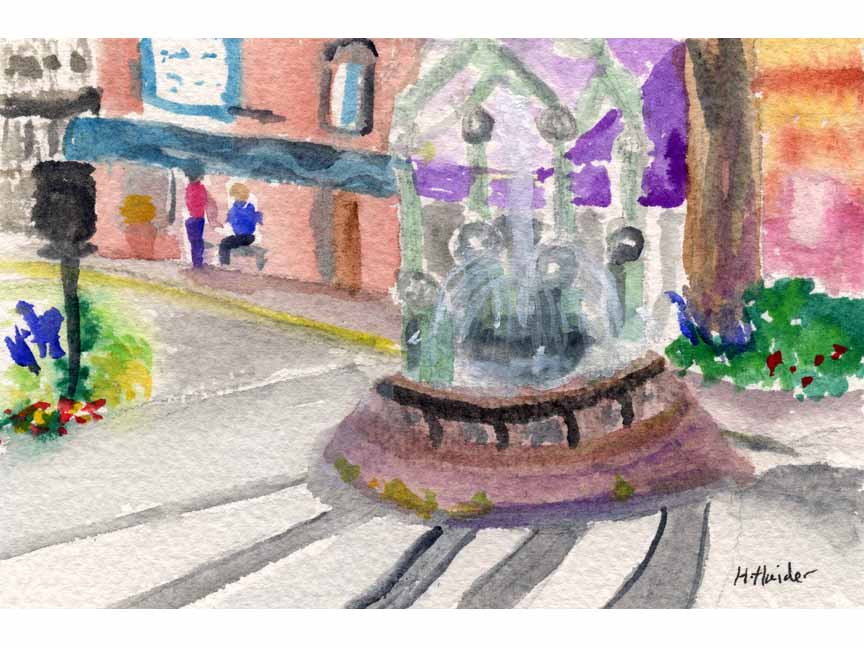 I then shifted my focus slightly and painted El Puerto Mexican Restaurant.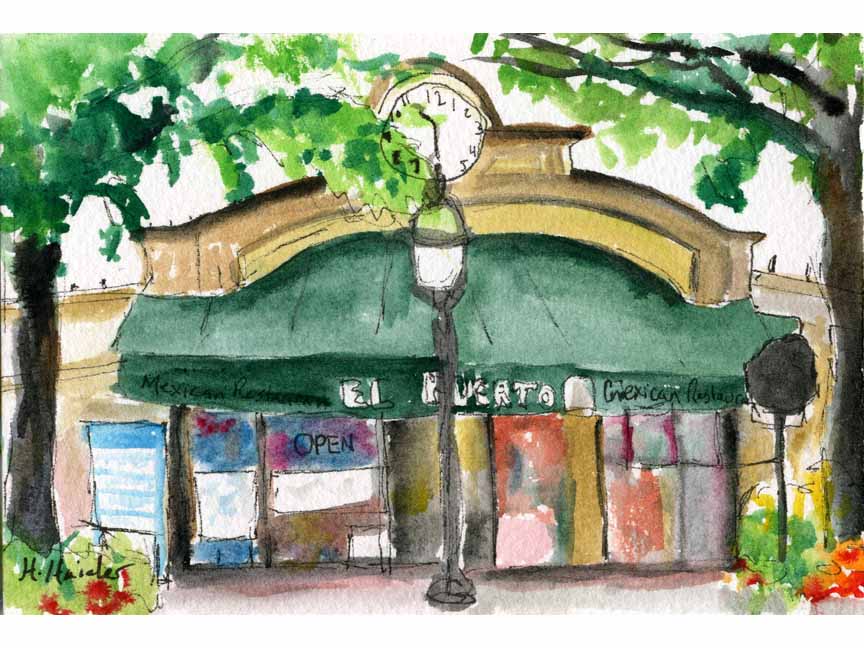 This weekend on Saturday I was back in downtown Edmonds with the Gallery North Plein Air group.  I walked through the wonderful Farmer's Market, bought some apricots, but decided to actually paint the scene at 5th and Dayton.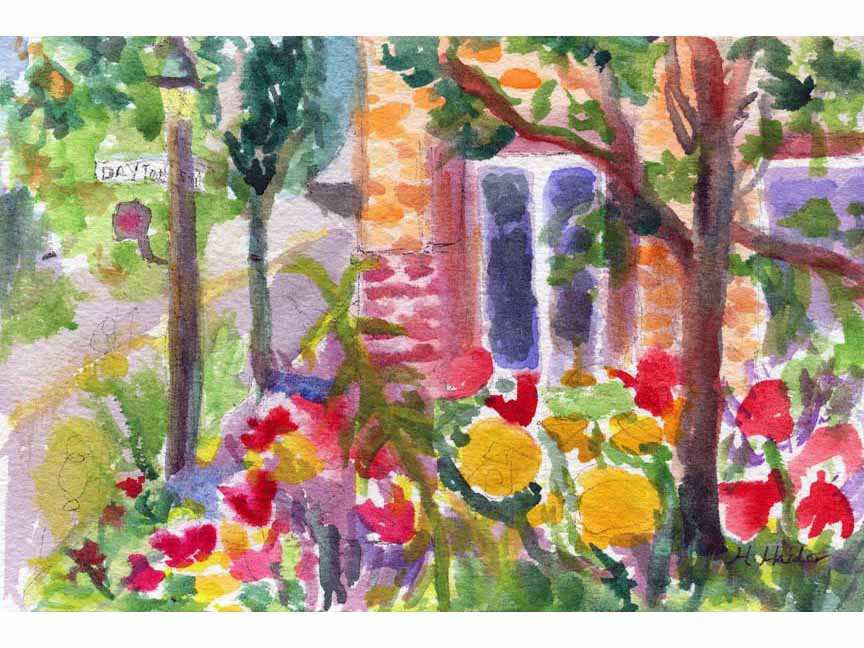 I love all of the flowers that grow on every corner!