Blog
Photos of My Studio
I always love seeing artists' studios.  I thought I would share some recent photos of what's been going on in my studio.  This is how it really looked at the time– I didn't try to change a thing or "clean up".  I am taking an e-course called Bloom True by Flora Bowley.  Right now I have 6 paintings in process, as you can see in the photos.  This style of intuitive painting is something completely different and new for me.  I'm also preparing for an art show in July called Art Splash.  So much has been going on for me lately.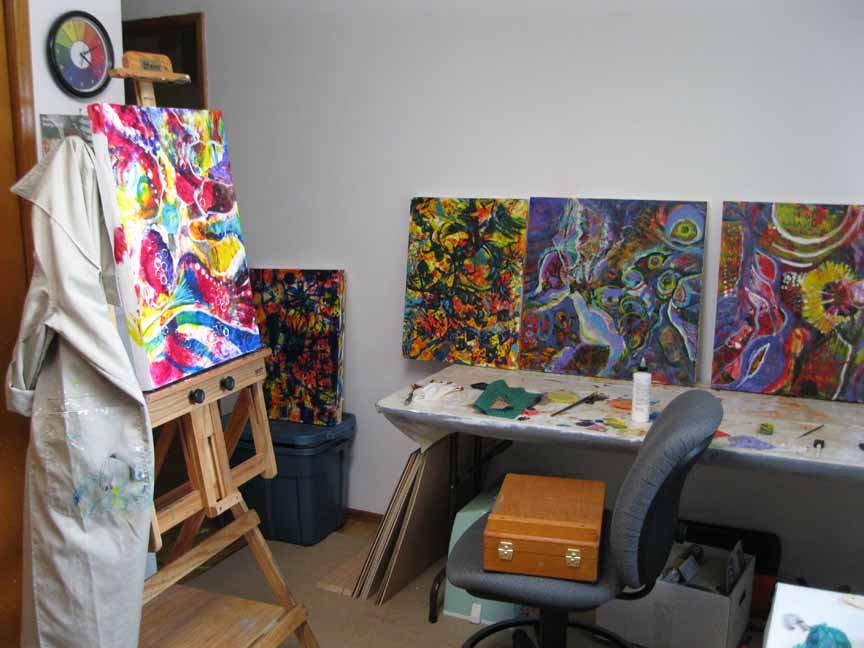 The west wall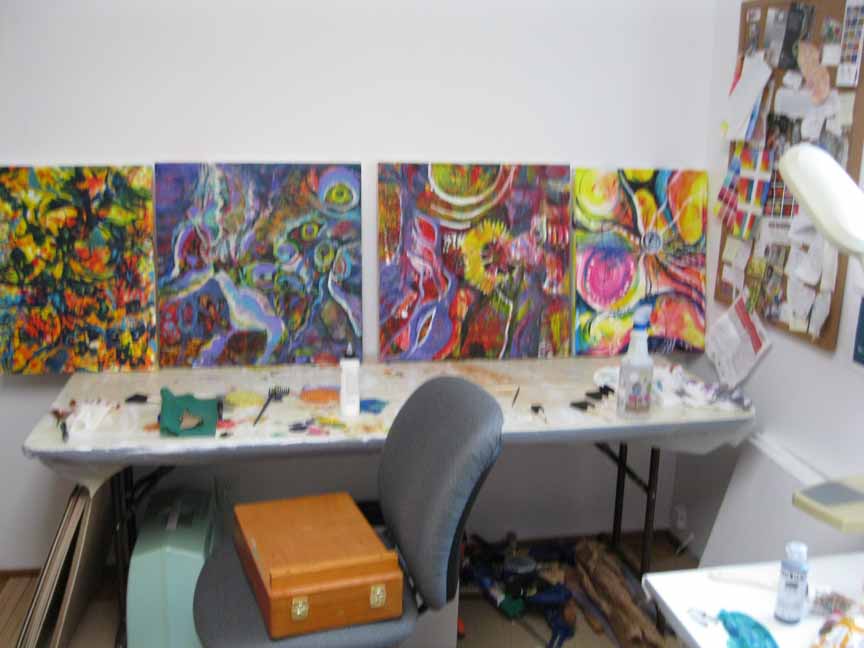 More of the west wall– sorry it's blurry.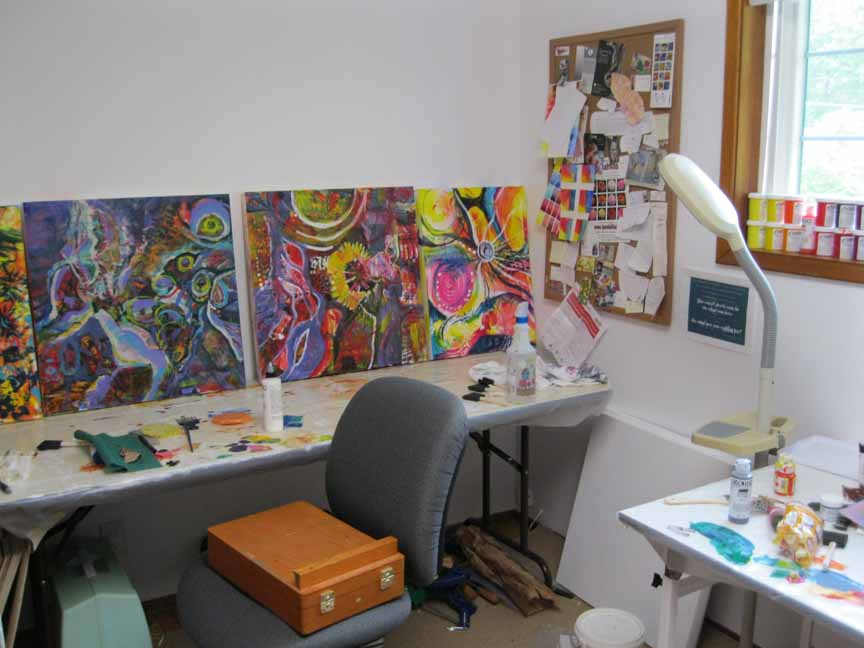 Again more of the works in progress.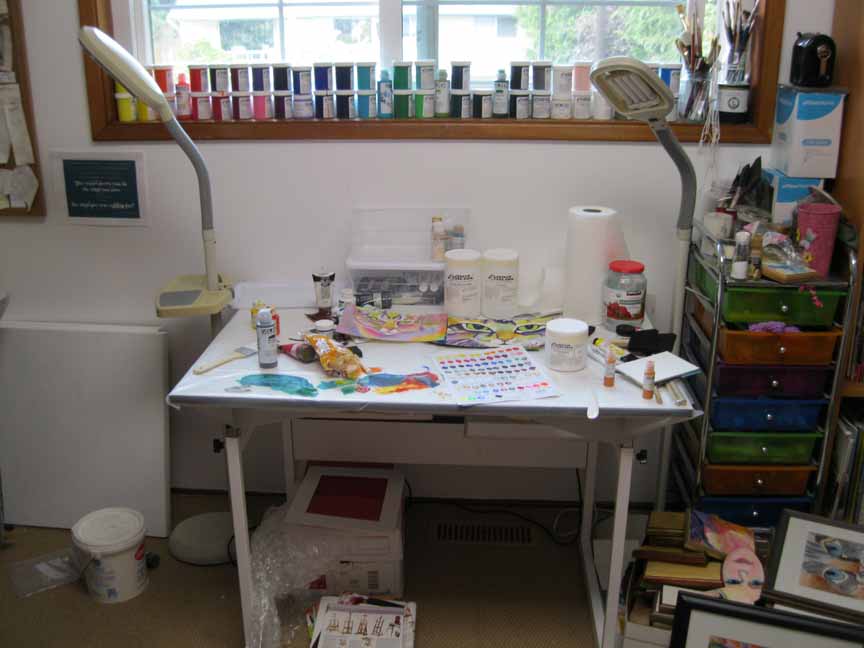 Here is the north wall with window and all of my new paints on the windowsill.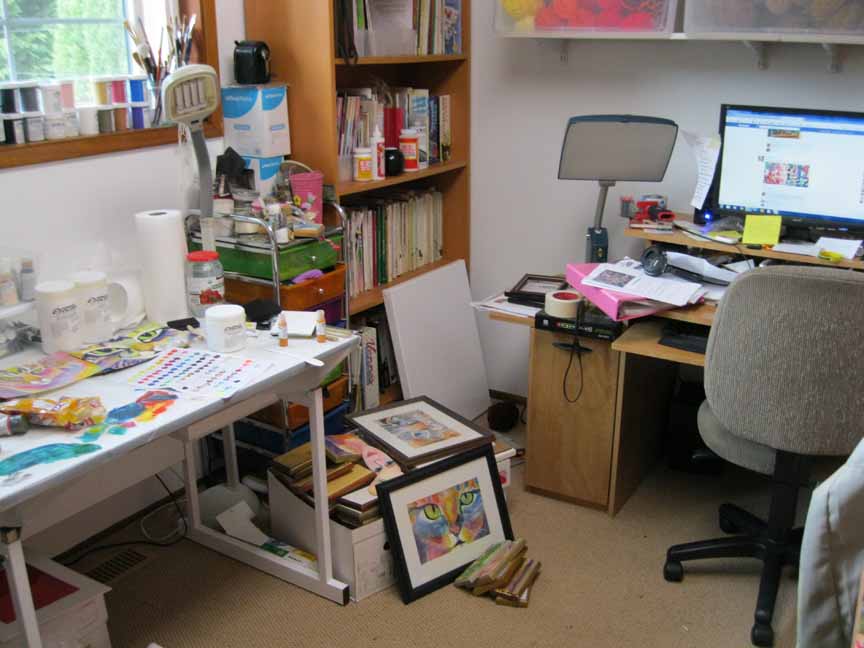 Here you can see some of my watercolor cat paintings and a box of experiments waiting to happen.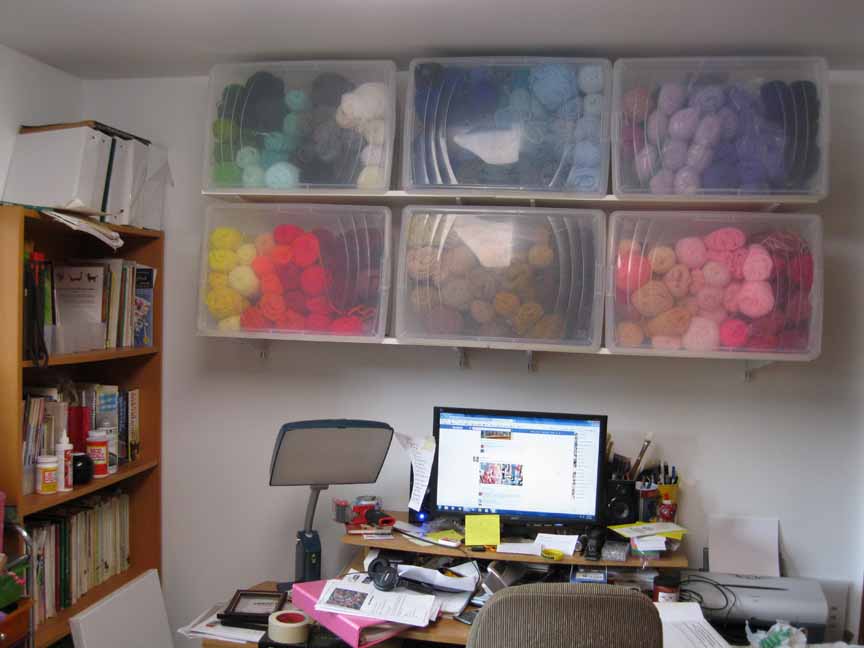 This is the east wall, also known as my yarn wall.