Blog
Creation– The Process
I have just completed my latest painting, titled "Creation".  Along the journey I took photos of each layer to document how I got from a blank canvas to the completed painting.  This is the next in my series of intuitive paintings and one of 6.  The others are still in progress.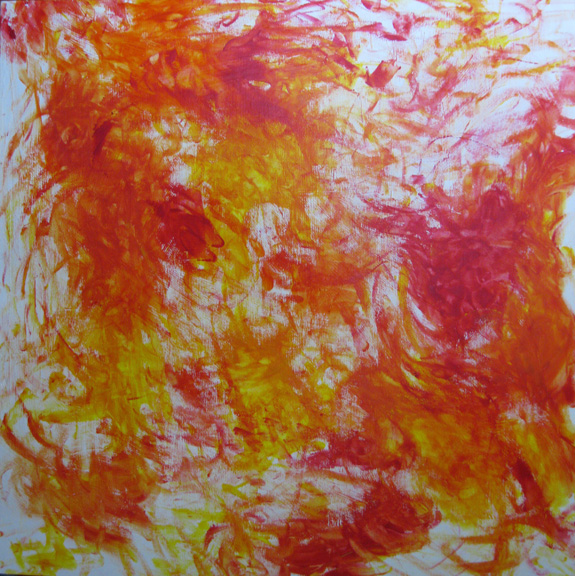 Layer one was finger painted with my eyes closed using only warm colors– yellow, orange and red.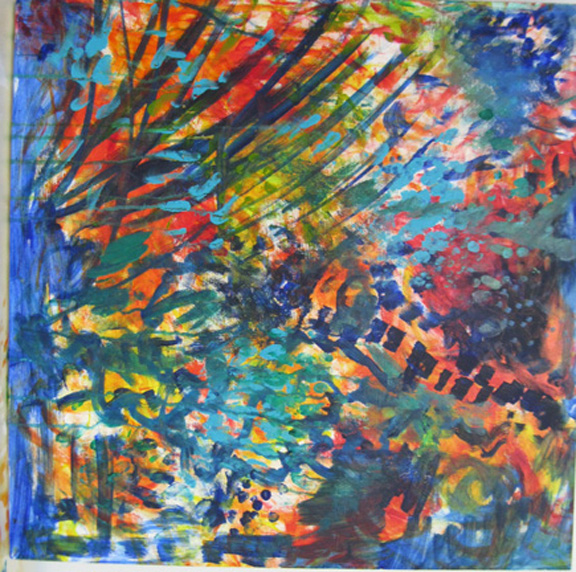 The 2nd layer added in cool colors–blues and greens.  I was trying to get a lot of variation in the way the paint was applied.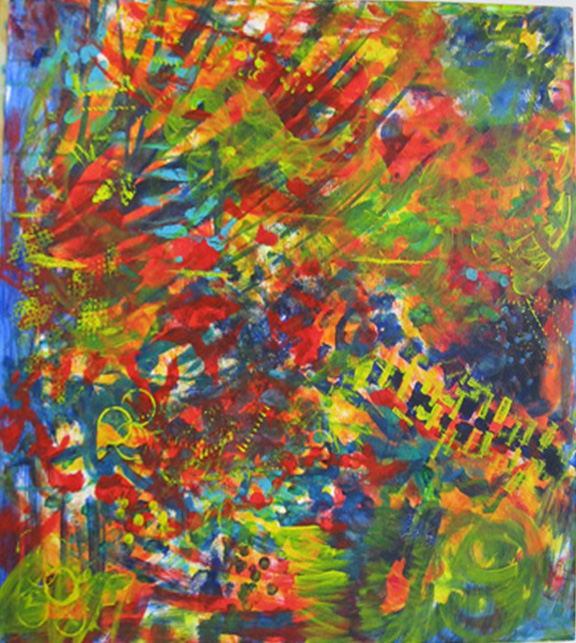 Layer 3– warming it up again.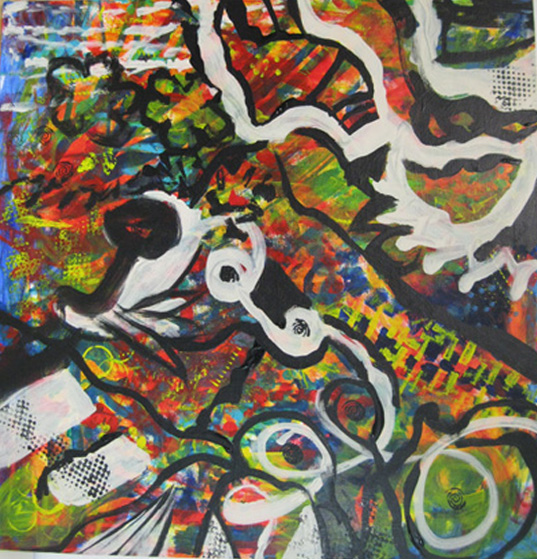 Layer 4– adding black and white for value contrasts.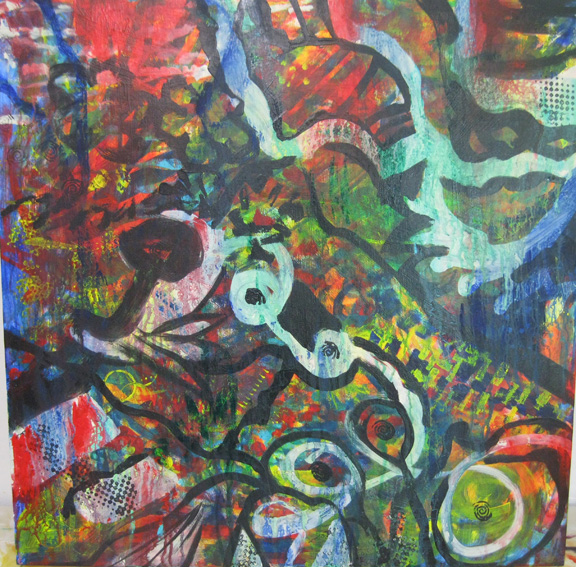 Adding translucent washes of color.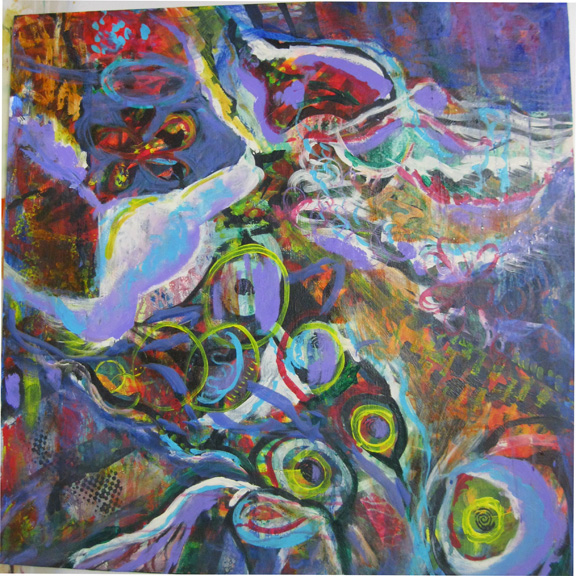 Layer 6– starting to enter some shapes.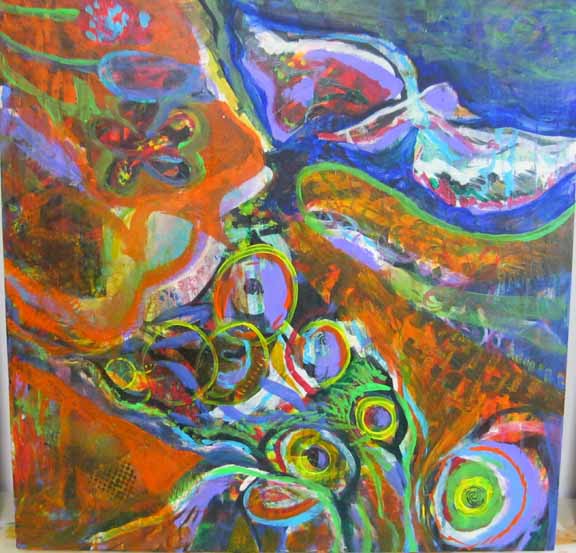 Layer 7– being bold with orange.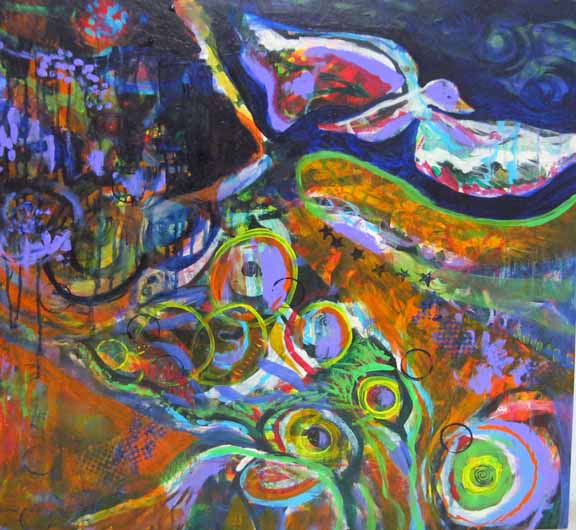 Layer 8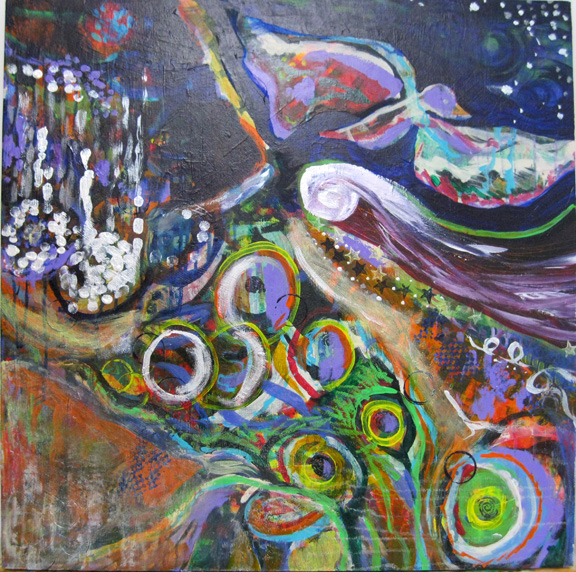 Layer 9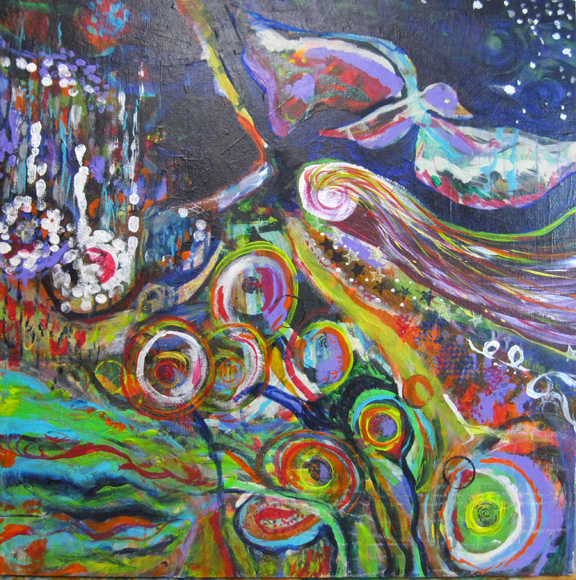 Layer 10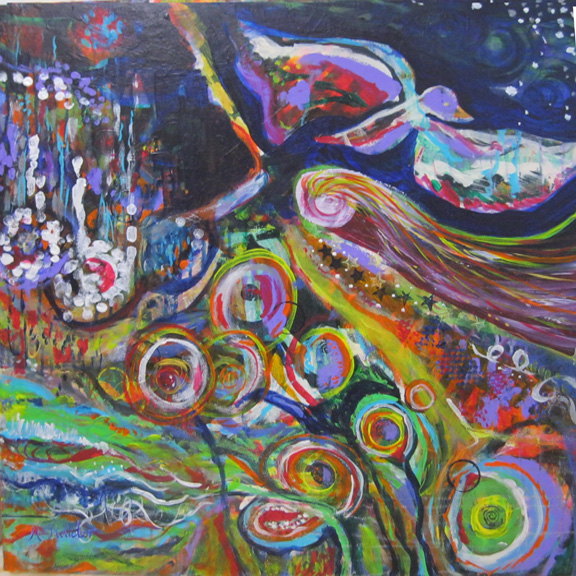 The final painting!  Hope you enjoyed seeing the process.